Fences
AMERICANA IRON WORKS & FENCE PRODUCTS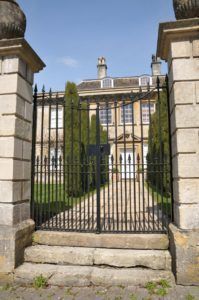 Wrought Iron Fences
Our ornamental iron fencing is high quality and made to last a lifetime, holds quickly, and create that unique, amazing effect that you want for your home's exterior. Wrought iron fences also have serve practical functions as a perimeter, security fence, driveway access control, or even a pool enclosure. Our American-made products also support the local economy. Choose from one of our many U.S.-made styles of wrought iron and forged iron fences and gates.
Learn more about Wrought Iron Fence Installation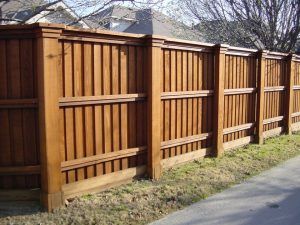 Wood Fences
Our company offers the following wooden fence and gate options:
Classic picket
Scalloped picket
Privacy fence
Split-rail
Post-and-rail
Stockpole
Shadowbox
Learn more about Wooden Fence Installation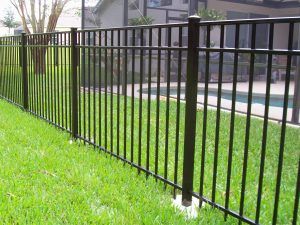 Aluminum Fences
We take pride in our aluminum fences as we offer:
Professional installation
Fast and well cleaned up
High-quality, American-made fences, lasts for years
Excellent containment and security
Accents your landscape instead of dominating it
Perfect View
Variety of range, styles and details
Minimum maintenance required
Excellent for yard, pool, perimeter, commercial property, and much more!
Learn more about Aluminum Fence Installation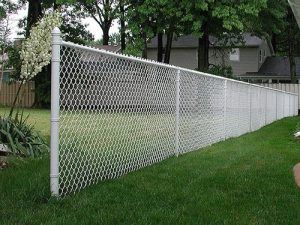 Chain Link Fences
Residential yards
Schoolyards
Athletic fields
Pool enclosures
Farms
Construction fence panels
Pedestrian traffic control
Learn more about Chain Link Fence Installation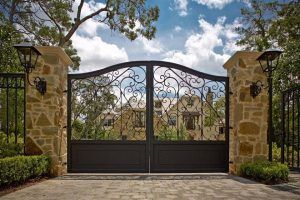 Gates
When in need of a fence contractor to install a gate, you want to call a company with the experience to handle your needs, whose products will stand up to the test of time, looks appealing, and last for many years without causing problems. We take pride in our quality services and continue to provide these at competitive prices.
Learn more about Commercial & Residential Gates