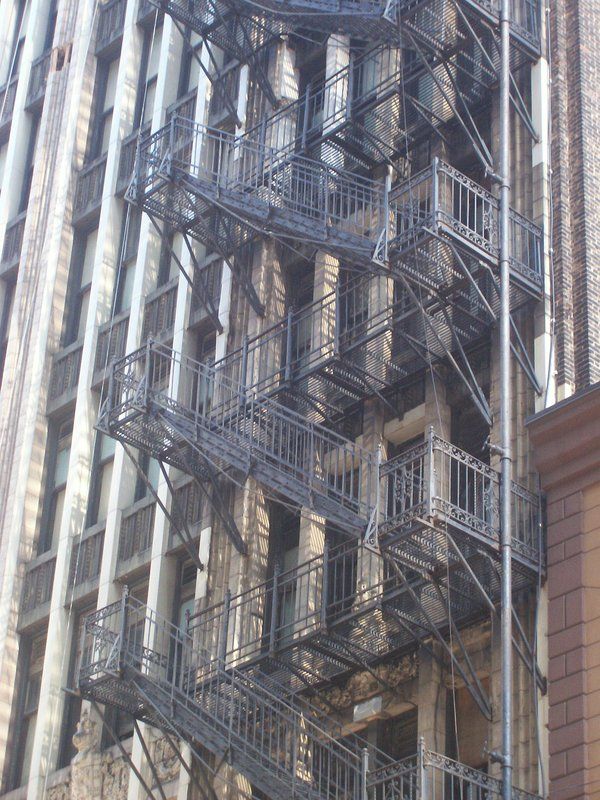 LOOKING FOR DEPENDABLE FIRE ESCAPES? YOU'VE COME TO THE RIGHT PLACE!
Americana Fence is your Top Rated Local company that provides all of your fire escape needs, including repair and installation. With over 30 years of experience in custom iron works, fencing, and fire escapes, we are your leading and trustworthy choice.
Fully insured, licensed, and bonded, you can trust that your service with us will be quality, dependable, and customer service driven. We specialize in fire escapes of any magnitude and understand the necessity of safety they provide. No detail is ever overlooked. Our standards are high, so our results are too. Because we are customer service driven, we provide incredibly cost-effective service without skimping out on quality. Your safety and the safety of the ones you love is our priority, and as such we make it our responsibility. Fire escapes are one of the most important facets to have in the incident of an emergency. Our quality fire escape installation and maintenance repair will ensure you are safe in the most unsafe circumstances.
OUR PROMISE
We promise to exceed your expectations in terms of our safety standards and overall craftsmanship.
We promise to use our decades of experience to continually expand ways to satisfy our many customers- new and existing.
We promise to be efficient and give you an unforgettable experience.
We promise to give you peace of mind that your fire escapes are safe and they comply with all City of Chicago codes.
AMERICAN MADE
One of the best attributes of the fire escape materials we use is that they are 100% American made. There is no second best when it comes to quality and safety. Americana Fence takes your safety seriously, and doesn't compromise on quality and customer service. Our standards are high, and excellence is the only option.
We are fully insured and licensed and built on integrity. We have over 20 years of experience, so our customers can be confident that we will not only exceed expectations, but will quickly address any concerns that are cited by the Fire Department or the City of Chicago Department of Buildings.
As a company focused on customer satisfaction, we provide the most cost effective pricing for all of our fencing services, including fire escape installation and repairs. We don't compromise our quality, and neither should you. Choose a company with years of experience and customer satisfaction, contact us today!