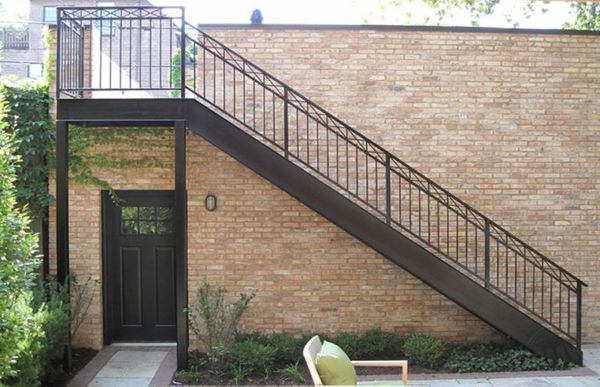 Outdoor staircases are a beautiful way to connect levels and add functionality to a home. Whether it's for a front entrance, or stairs from a back patio, you can create a wonderful entertainment space. If your home already has an existing deck, consider adding a custom staircase from Americana Fence! With over 30 years of custom work experience, we are your trusted choice for any staircase add on you can dream of. When you choose Americana Fence to design a staircase for your home, you are choosing to give your space a timeless design, with a priceless appearance.
Though it's common to choose a concrete staircase to save on cost, these staircases have little forgiveness and often times are not designed with landscape or home design in mind. Choosing a design of your own can add value to a home as well as an element of safety. When you choose your staircase, you are able to designate a walkway based on the placement, or if you have family members who have difficult time with steep inclines you can lower the depth of each stair.
An additional benefit to custom staircases is the dependable nature of detail. Measurements and installations are precisely determined on the exact size of the area. By catering to specific layout, you are ensuring the longevity of the structure.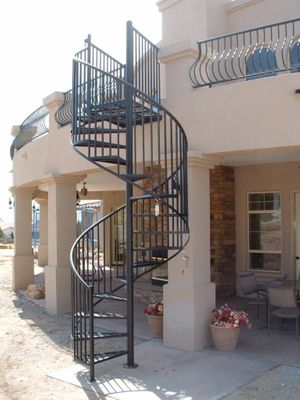 Spiral Staircases
One of the favorite, but sometimes forgotten, custom staircases are the spiral staircases. This design option allots for ultimate functionality as well as being extremely conducive to saving space. If your deck space is smaller, this may be the best option for you. Spiral staircases are a great way to balance out any size deck and offer flexibility in the design element. Additionally, spiral staircases leave a smaller footprint on your property, leaving more space for landscaping or more landing space. This option gives your home a unique and distinctive design feature making it stand out.
Americana Fence is here to help you design any featured staircase you can dream of. Our team is creative, experienced, and detail oriented in every project they do. All materials we use are dependable, durable, and able to withstand harsh weather conditions. Call us today to learn more of how we can bring your imagination to life.