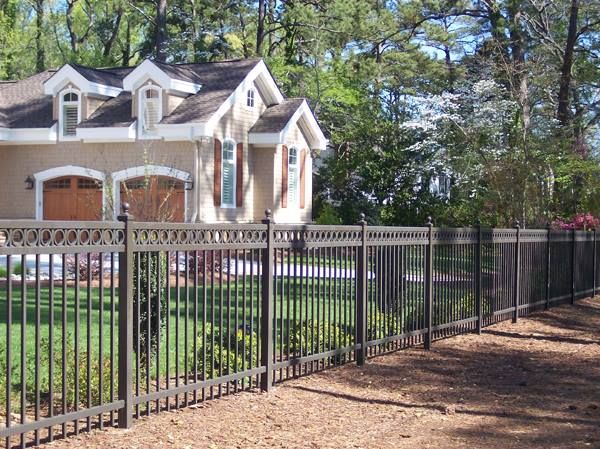 Wrought Iron Fence Repair & Installation Services
This is a metal alloy is combined with a small amount of carbon to give it many of the characteristics of steel. It is one of the most preferred fencing materials when it comes to home improvement and construction projects. It is used in the construction of strong, tensile and reliable fences. We are experienced providers for Wrought Iron Fence repair & installation services to look for if long lasting solution is what you are looking for. We understand your needs and seek to provide you with cost effective solutions depending on the size of your project and your budget.
Why Choose Wrought Iron?
Immense Strength for Top-Class Security Durability and Dependability
Your fence is a big investment as part of your property. The last thing you want to come across as a homeowner or business property owner is to lack confidence in your security features fences. When looking for the perfect solution to give you security and safety assurance for your property, wrought iron fence, is one of your best options. But what is this wrought iron, and how is it beneficial to you and your property? However, it can be a highly frustrating experience when these important structures get easily damaged by vandalism, weather elements and normal wear and tear. Wrought iron structures are highly dependable and have a durable lifetime.
This is why our Wrought iron fences are highly dependable and have a durable lifetime. Thieves and Vandals can barely gain access to your property when you prefer wrought iron for your security fencing. They are harder to break into and thus more security-assuring than most other options available in the market today. The measurements, as well as strength, are other key factors we put into consideration during repairs and installation services. We understand that for your commercial or residential building, you deserve something that will stand the test of time while preserving a great appeal.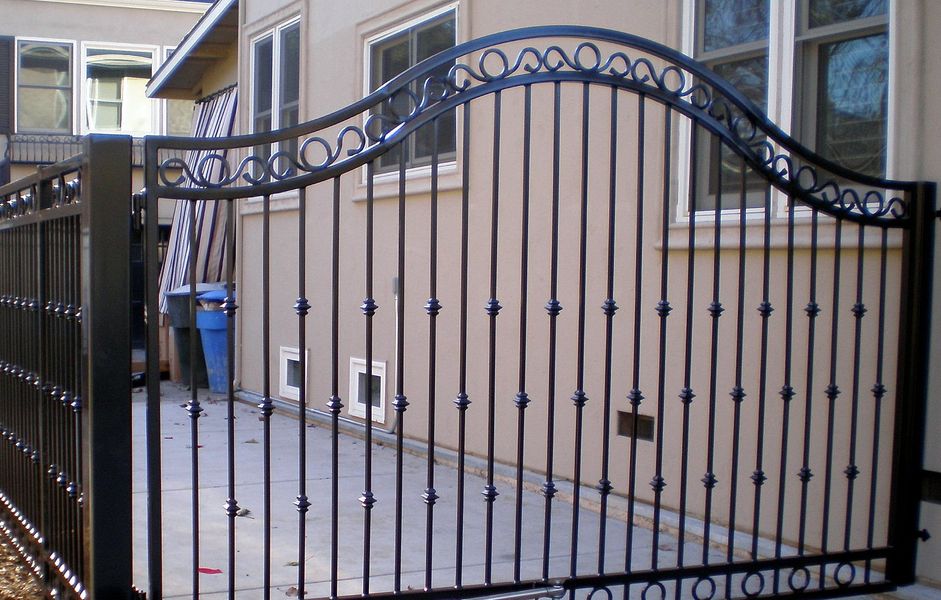 Exterior Décor Enhancement
Another extremely impressive feature of wrought iron as a material is that it is elastic and malleable as some of its physical characteristics. This makes it flexible enough to be wrought in various designs, shapes, and sizes. Our wrought iron fences railings are available in numerous designs, shapes, sizes and colors. Customized options are also available, meaning that you can bring extreme beauty and give your property the curb appeal it deserves. Remember, wrought iron doesn't just have to be for gates or fences. It can be for your patio, deck, staircase and pretty much anything else you think needs spruced up by some wrought iron beauty!
Variety of Wrought Iron Designs
When looking for wrought iron fence repair or installation services, the first important simple thing to ask yourself would be about the design that you want installed. Will it meet your budget allocations? Do you have a specific message or signal to send to people passing by, or even trespassers? As reputable and well-established service provider for fencing installation, we know what your needs are and we have the solutions you are seeking. In terms of aesthetics, are you wanting Baroque style, Contemporary or Classic? We also have custom design team if you have a unique vision in mind! We want to create the perfect design for you and your home. We are constantly challenging ourselves to stay relevant and ahead of the design curve! We have a lookbook of past projects and welcome you to schedule a meeting with us to go over your taste, budget, and security needs!
Add Value to Property
Considering its durability and reliability, a wrought iron fence is designed to enhance security and curb appeal as well as increase the resale price of your property. At Americana Fence.com you can rest assured that we are experts in the trade for repair and installation of wrought iron fences. We also can create wrought iron staircases or handrails for the interior or exterior of your home! We are glad to provide our knowledge as the leading custom railing experts in Chicagoland!
Contact Americana Fence Today!
If you come from Chicago or the surrounding area, we can help beef up security and beautify your residential or commercial property using out extremely durable wrought iron fence solutions. Call us today at 708-539-9164, reach us through our contact page or Email us through Sales@AmericanaFence.com for a free estimate on repair or installation services.